Sport Pixx Sport Photography
Perth.Western Australia.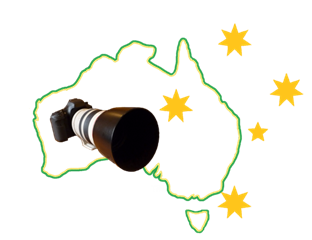 Supermotowa Summer Series Rnd 2
19/1/20
Wanneroo International Kartway .Perth.WA.
These images are of the riders of various abilities in the different classes that rode in the Supermotowa Rnd 2 Race meet at the Wanneroo International Kartway on Sunday 19th January 2020
If your car isn't in the slide show let me know and I'll send you some thumbnails.If you'd like to buy please email me sportpixx@hotmail.com
Remember Camera's only take what they see !!
Select an Image
Mouse Over Image to control the Slideshow.
Cadets

Pos

#

Rider

R1

R2

R3

R4

Total

1.

148

Joel Jenzen

80

80

80

80

320

2.

32

Harrison Hirst

72

72

72

72

288

3.

27

Calvin James

66

66

66

66

264

Clubman

Pos

#

Rider

R1

R2

R3

R5

Total

1.

1

Aaron Knoblock

80

72

80

80

312

2.

890

Joel Lawford

72

80

60

72

264

3.

734

Kathryn Scooble

66

66

72

66

270

4.

18

Michael Wierobej

60

60

66

60

246

5.

570

Kelly Frankis

-

55

55

55

165

6.

568

Phoebe Meads

59

-

55

-

105

Mini Motard

Pos

#

Rider

R1

R2

R3

R4

Total

1.

74

Lee Johnson

80

72

80

80

312

2.

22

Omar Gregolin

72

80

72

66

290

3.

89

David Franco

66

66

66

72

270

4.

83

David Waters

60

55

60

60

235

5.

84

Giuseppe Mangiameli

55

60

55

55

225

Open

Pos

#

Rider

R1

R2

R3

R4

Total

1.

557

Rohan Carwadine

72

72

-

80

224

2.

10

David Robertson

60

66

-

72

198

3.

188

Scott Newcombe

66

50

-

66

182

4.

57

Matt Fathers

55

60

-

60

175

5.

147

Damon Gibbons

80

80

-

-

160

6.

77

Stephen Hirst

50

46

-

55

151

7.

83

Christopher Rutico

46

55

-

-

101

Posties

Pos

#

Rider

R1

R2

R3

R4

Total

1.

57

Sam Watson

80

80

80

66

306

2.

79

Gary Aulsebrook

72

72

72

80

296

3.

7

Martin Lawrence

-

66

66

72

204